OVID
OVID -(click on images to make them larger)
OVID – a database that provides access to journals in the area of health sciences
To access this database – you have two options.
Go to the Student Portal – choose the Library button – pick the Ovid link from the list of databases.
Option #2 – go to the college web page and choose the Library link under Quick Links – then choose the Articles link and then Ovid from the list of databases.
The Ovid Database gives us several options when searching.
Inclued is our collection of nursing journals in full text and PDF - the WVNCC Nursing Journals in Ovid.
This is the option you should chose when searching for articles from nursing journals.
Also included are two other collections.
The first one listed is – Search the Ovid Journals Database for Abstracts & Tables of Contents.
This database includes all of the journals in the different medical fields that this database company owns. Nothing in this area is in full text. They will ask you to pay for any articles that your search.
The other collection is the Ovid Nursing Database. Here is found the entire collection of nursing journals that this company owns. The WVNCC Nursing Journals in Ovid will also be found in this collection but only these journals will be in full text. All other journals will be in abstract form and will ask for you to pay for the journals that we do not own.
This is the opening screen of the Ovid Database


The next screen will be your opening search screen. Here you will begin your Basic Search.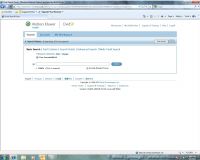 Enter your topic or question in ordinary English. Example: Mumps Your search results will then appear on the Search Results Screen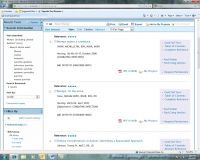 Search Results
Choose the article you want to view by selecting the PDF link or the OVID full text link. Your article will appear. If you have any other questions on using the OVID database, please contact library staff.
Chat with our team