Accreditations & Awards
College Accreditation Agency
The Higher Learning Commission
230 South LaSalle Street Suite 7-500
Chicago, IL 60604-1411
Phone: 800-621-7440
Internet:http://hlcommission.org
West Virginia Northern Community College is accredited by the Higher Learning Commission (HLC) through 2022-23. It has been placed on Probation by HLC because of concerns related to assessment of student learning, institutional goals for persistence and completion rates, institutional effectiveness, and credentialing requirements. WVNCC remains accredited by the Higher Learning Commission during the probationary period, and the finding does not affect the ability of students to receive degrees, diplomas, financial aid, Pell grants, or academic credits, or to qualify for certification exams in any field. The ability to transfer credits to baccalaureate institutions is also not affected by this status. While on Probation, the College remains accredited and has the opportunity to remedy the issues that led to the sanction. As a condition of the Accreditation – On Probation status, WVNCC will submit an Assurance Report leading to a comprehensive evaluation by October 2018. In June 2019, the HLC Board of Trustees will review materials related to this evaluation and determine if the college can be removed from probation.
WVNCC desires to answer any accreditation questions you may have. An Accreditation Frequently Asked Questions (see below) will answer most questions about accreditation. Please contact Larry Tackett, vice president for workforce development and institutional accreditation liaison officer if you have any questions at ltackett@wvncc.edu. You also can contact the Higher Learning Commission at 230 South LaSalle Street, Suite 7-500, Chicago, IL 60604, info@hlcommission.org, (800) 621-7440, and from the HLC website.
---
Specialized Accreditation Agencies
Accreditation Commision for Education in Nursing (ACEN)
3343 Peachtree Road NE, Suite 500
Atlanta, GA 30326
Phone: 404.975.5000
Fax: 404.975.5020
Accreditation Review Council on Education in Surgical Technology
& Surgical Assisting
6 W. Dry Creek Circle, Suite #110
Littleton, CO 80120
Phone: 303-694-9262
Fax: 303-741-3655
info@arcstsa.org

American Association of Medical Assistants
Medical Assisting Education Review Board (MAERB)
20 N. Wacker Drive, Suite 1575
Chicago, IL 60606
Phone: 800-228-2262

American Culinary Federation
180 Center Place Way
St. Augustine, FL 32095
Phone: 800-624-9458
Internet: www.acfchefs.org

American Health Information Management Association
233 North Michigan Avenue, Suite 2150
Chicago, IL 60601-5519
Phone: 312-233-1100
Internet: www.ahima.org

Commission on the Accreditation of Allied Health Education Programs
(CAAHEP)
25400 US Highway 19 North
Suite 158
Clearwater, FL 33763
Phone: 727-210-2350
Fax: 727-210-2354

Commission on Accreditation for Health Informatics
and Information Management Education (CAHIIM)
233 N. Michigan Ave.
21st Floor
Chicago, IL 60601-5800
Phone: 312-233-1100
info@cahiim.org

Joint Review Committee on Education in Radiologic Technology
20 Wacker Drive, Suite 2850
Chicago, Illinois 60606-3182
312-704-5300

NALS…the association for legal professionals
8159 E. 41st Street
Tulsa, Oklahoma 74145
918-582-5188

West Virginia Board of Examiners for Registered Professional Nurses/
Continuing Education
101 Dee Drive
Charleston, WV 25311-1620
Phone: 304-558-3596
Fax: 304-558-3666
---
Awards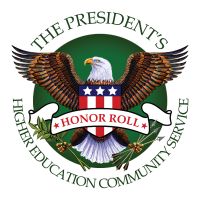 West Virginia Northern Community College, for the sixth straight year, has been named to the President's Higher Education Community Service Honor Roll. WVNCC is the only two-year institution in West Virginia to be cited on the 2011 listing.
The national Honor Roll is coordinated by the Corporation for National and Community Service and the U.S. Department of Education and honors the nation's leading colleges and universities, students, faculty members and staff for their commitment to bettering their communities through community service and service learning. For complete story click here.