College Leadership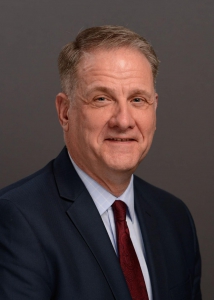 Dr. Daniel Mosser, President
Dr. Mosser has been a champion for community colleges, workforce development, occupational/career education, and registered apprenticeships for more than 30 years. He has taught at the middle school, high school, and postsecondary levels. He is passionate about the role of education & training and economic & workforce development in bringing about long-term social change. An entrepreneurial leader and trusted partner, Dr. Mosser has a long and successful track record leveraging millions of dollars in government grants and especially business/employer investments to develop and deliver highly effective workforce strategies and learning solutions tailored to the needs of local communities which help local residents/students reach and exceed their career and/or business goals. Dr. Mosser thrives on bringing people and organizations together to spearhead interagency collaboration across a broad array of stakeholders. Examples include business & industry, public and private sector employers, public schools, workforce boards, state and local government agencies, elected leaders, community-based organizations, faith-based organizations, and not-for-profits.
Since 2010, Dr. Mosser has served as Vice President for Continuing Education and Workforce Development (CEWD) at the College of Southern Maryland (CSM) where he has responsibility for an annual headcount of over 11,000 students. Dr. Mosser re-established a rapidly declining continuing education unit - the unintended consequence of a poorly executed reorganization effort. Once a financial drain on the college, the CEWD division operated break-even on a cash basis while returning a dividend of 800 FTE or $1.6 million to the college in FY17. Dr. Mosser has led planning and construction efforts at CSM's new Regional Hughesville Campus. In 2017, the college completed construction of the first building there, the 30,000 square foot Center for Trades and Energy Training which supports an annual enrollment of 1,000 with the strategic goal and building capacity to serve 2,500. The second building, Health Sciences, will break ground in fall 2019. Continue reading...
---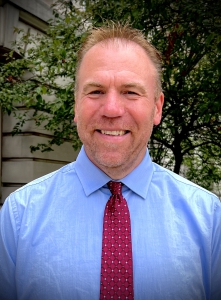 David Barnhardt - Director of Communications & Student Recruitment
David joined West Virginia Northern Community College in September 2017 as the Director of Marketing & Public Relations. He oversees all communications, advertising, marketing, PR and social media. He spent over 20 years at the Akron Zoo as the Director of Marketing and PR. David was responsible for all marketing and PR efforts at the zoo, during which time attendance grew exponentially. David also has extensive experience in fundraising, customer service, event planning, and leadership. In 2020, David's positon changed and he became the Director of Communications and Student Recruitment. In addtion to his previous responsibilities, David now also overess student recruitment.
David was voted Akron/Summit Convention & Visitors Bureau's Hospitality Person of the Year, one of Akron Life and Leisure Top Ten Young Professionals, was a Greater Akron Chamber 30 for the Future Award winner, won the Akron/Canton Affiliate of Sales & Marketing executives International Distinguished Sales & Marketing Award, won a Zenith Award for Best Social Media in Summit County and is a graduate of Leadership Wheeling. David has a Bachelor of Arts in Business and Organizational Communications from the University of Akron.
---
Robert Brak - Director of Human Resources and Development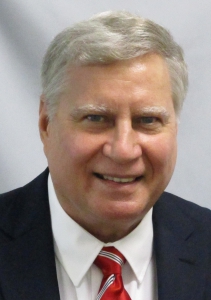 Robert has been serving as the Director of Human Resources and Development at WVNCC since August 2020. Robert is a native of Wheeling and spent most of his career in Morgantown working two stints at West Virginia University totaling nearly twenty years. His time there concentrated on Classification & Compensation Administration and Employee Relations, (Compensation Analyst, Sr. Compensation Analyst, Sr. Employee Relations Specialist, and Assistant Director of Employee Relations). Both of those areas of specialty overlap with the other general Human Resources disciplines of Employment, Benefits, and Training/Development. For five years, Brak served as the Compensation Manager at Ruby Memorial Hospital before becoming Director of Human Resources at The Uniontown Hospital in Uniontown, PA, serving in that position for eight years before returning to WVU. Brak graduated from St. Vincent de Paul Grade School, Wheeling Central Catholic High School, and West Virginia University with a B.S. in Business Administration.
---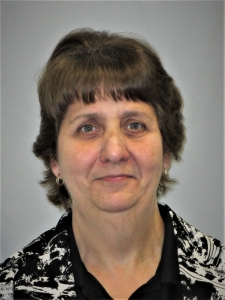 Janet Fike – Vice President of Student Care & Success

Janet started at West Virginia Northern Community College in 1998. She coordinates all student services including Admissions, Financial Aid, Registrar/Records Office, Special Populations, Career Services, Student Services and Wheeling Campus Service Center, and Student Activities. Janet has been in financial aid for over 25 years including 20 years as a Director of Financial Aid.
Prior to working at WVNCC, Janet worked at Duquesne University, West Virginia Wesleyan College, Polytechnic University of New York, Raritan Community College of New Jersey, and Wheeling Jesuit University. She has a Master's Degree in Higher Education Administration from Eastern Illinois University
Janet is a member of West Virginia State Financial Aid Advisory Board representing enrollments management and community colleges.
---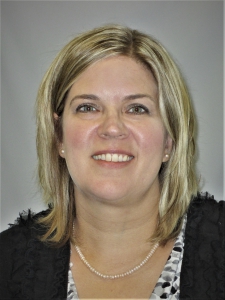 Stephanie Kappel – Executive Assistant to the President
Stephanie joined WVNCC in June 2014 and is Secretary to the Board of Governors and manager of the President's Office. Prior to that, she worked at Bethany College as the Executive Assistant to the President and Director of Student Records and Registrar. Before working in higher education, she worked for the Association of Advanced Life Underwriting on their Government Affairs Staff and Director of the Political Action Committee for the American Council of Life Insurers. She has a Master of Arts in Educational Leadership – Higher Education Administration and Bachelor of Arts in Political Science.
---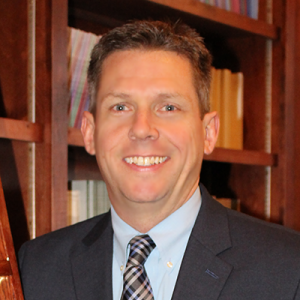 Dr. Phil Klein – Vice President of Economic Workforce & Development
Phil joined WVNCC in August 2020. He served previously as Dean of the School of Health and Public Safety at South Piedmont Community College in North Carolina. In this role, he oversaw both credit and non-credit programs and worked closely with the health and public safety communities. In his position at WVNCC, Dr. Klein will be responsible for expanding the College's Workforce Development Program, overseeing current offerings, and engaging our community through Community Education. Dr. Klein spent the early part of his career working in public service as a firefighter/paramedic in New York City. He transitioned into higher education as an adjunct instructor while still employed as a career firefighter. In 2012, he created a paramedic education program at Chattahoochee Technical College where he served as director of the Emergency Medical Services program. He has worked as an instructor, program director, dean, and associate vice president; in each role, he focused on workforce development and student success. While working full-time, Dr. Klein earned an associate degree in Liberal Arts from Nassau Community College, a bachelor's degree in Political Science from CUNY Queens, a master's degree in Public Administration from Kaplan University, and a doctorate in Higher Education Management from the University of Georgia.
---
Jeff Sayre – Vice President of Administrative Services and CFO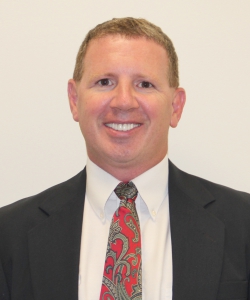 Jeff has been at WVNCC since 2016 and oversees the Business Department, Facilities, HR and IT. He brings 20 years of varied experience from private industry. Experience ranges from customer service, IT, Human Resources, and Finance with supervisory/managerial responsibility at all stages. Jeff holds a Bachelor of Science degree in Secondary Education with specialization of Mathematics and Physics from WVU in 1992 and an MBA from Franciscan University of Steubenville in 2006.
---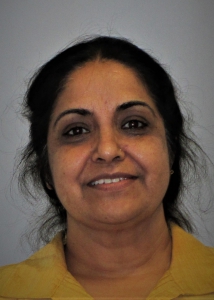 Dr. Pam Sharma – Vice President of Planning Institutional Effectiveness & Research

Pam has been with WVNCC for over 30 years. She has served in many roles including a tenured professor of physics and mathematics, Division Chair of Liberal Arts, Interim Vice President of Academic Affair, Dean of Academic Affair, and now the Vice President for Institutional Research and Effectiveness.
Pam is a QM Master Reviewer and HLC Peer Reviewer. Pam graduated from the Ohio State University with a Master's degree in Physics and Doctorate in Instructional Technology and Distance Education from Nova Southeastern University. She has worked as a System Engineer at DELCO Electronics before coming to WVNCC.
---
Rana Spurlock – Director of Institutional Advancement / Foundation's Executive Director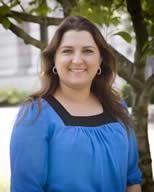 Rana has been with WVNCC since 2009. She is a 1994 graduate of Cadiz High School and a 1998 graduate of Wheeling Jesuit University with a Bachelor's of Arts in Professional Writing. She began her career in advertising, but moved into the development field in 1999 and has held development and fundraising positions for various non-profit institutions in the Ohio Valley. Her experience includes grant writing and management, public relations, database management, and event planning. She is currently WVNCC's Director of Institutional Advancement and its Foundation's Executive Director. Rana is a member of the Association of Fundraising Professionals and Council for Resource Development. She is a trained Compression Planner through McNellis Associates.
---
Chat with our team