Welcome from the President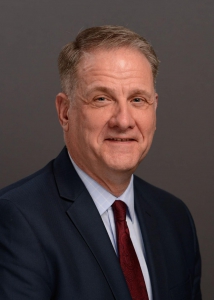 Welcome to West Virginia Northern Community College! The College recently celebrated a milestone -- our 50th Anniversary. I continue to be humbled as I hear accounts from individuals who have been personally touched by Northern over the years and the positive impact the College has had on so many lives in the region.
Although 50 years is a remarkable milestone for any organization, we continue to plan for our future. Northern has invested more than a year in developing a new strategic plan that provides the College with specific strategic priorities through 2025 – based on the specific needs of our community including environmental trends and local labor market data. Our new plan is the result of collaboration with our internal Northern community as well as local stakeholders such as business and community leaders, education leaders, non-profits, and local elected officials.
Today, Northern serves as an economic engine in the Northern Panhandle of this great state, providing residents access to high quality and affordable post-secondary education and training, a gateway to higher education, and supplying local employers with the fuel that powers today's businesses – employees with the right skills. To accomplish this, Northern offers over 70 degrees, certificates and training options including our well-respected Nursing and Health Care, Criminal Justice, Culinary Arts, Business, Education and Information & Applied Technology programs which have supplied the region with a steady flow of qualified nurses, law enforcement officers, teachers, chefs, and skilled technology workers for decades.
We have also added many new programs in recent years, including Substance Abuse Counseling, Commercial Driver's License (CDL), EMT/Paramedic, Engineering and Pre-Engineering, Computer Aided Design & Drafting (CADD), Certified Nursing Assistant (CNA) and Industrial Technology Management to name a few. In response to the COVID-19 pandemic, the College expanded our online learning capabilities and online course offerings. Northern continues to adapt to the needs of the times by, for example, now offering our Criminal Justice Program 100 percent online. We also expanded our Petroleum Technology program to include a broader focus on Energy Technologies.
Northern's campuses have never looked better! Each of our three campuses has recently completed significant cosmetic improvements and infrastructure upgrades. Additional improvements and upgrades are underway now. We invite you to stop in and see all the exciting things that are happening at your community's college.
Northern is partnering and collaborating with local firms and non-profit agencies like never before to expand our collective capacity to serve the needs of our community and to tackle tough issues like opioids and substance dependency; crime & incarceration; homelessness; food insecurity; low education & labor force participation rates; access to high-quality workforce training, certification, and economic opportunity for all; unique learning styles & challenges; and more.
At Northern, we are grateful for the support of the Upper Ohio Valley region over the past 50 plus years, including the service of our many talented employees, community leaders who have served on the College's Board of Governors and the Foundation's Board of Trustees, our many supporters and friends of the College, and especially our students and alumni.
Daniel P. Mosser, Ph.D.
WVNCC President
Chat with our team