Welcome from the President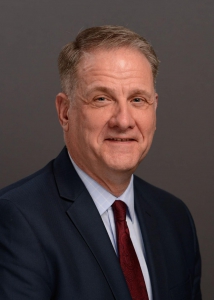 Welcome to West Virginia Northern Community College!
August 14, 2020
Covid-19 has made 2020 a surreal experience for all of us and has tested our tremendous capability to come together to respond to evolving circumstances. It has required us to take precautions and change behaviors to protect ourselves, our co-workers, neighbors, and loved ones.
This fall semester will be unlike any other – welcome to the "new normal." What remains constant is Northern's commitment to providing our community with access to high-quality educational opportunities at an affordable price. Our faculty and staff have been busy for many months planning for the fall. WVNCC is well-prepared to welcome our new and returning students to several flexible course options that include in-person, hybrid and online classes.
My paramount concern remains the health, safety, and well-being of our students and community. I write to share some decisions about the student experience this fall – and to sketch out our overall plans for the fall term. Obviously, we cannot control the trajectory of the pandemic. We also have no control over the government response. We must accept these as unknowns and be ready to adapt appropriately.
Here are our basic assumptions about the fall term:
We are offering many more classes online, so there will be far fewer people on campus at any given time.
All in-person classes will switch to online after Thanksgiving including any exams.
With few exceptions, everything that can be taught effectively online will be taught online.
Students who are on campus will have small group learning experiences, with particular focus on students who need access to labs for hands-on skills development.
What will life on campus be like? Unfortunately, our campuses will feel very different this fall. These changes will include:
Mandatory wearing of face masks
Physical distancing
Contact tracing
Staggered course scheduling and reconfigured classrooms and workspaces
Enhanced cleaning protocols
No large gatherings or classes
Much less travel
It is a lot to take in, I know. And details will matter. We will share more specifics with relevant groups and individuals on a rolling basis as key decisions are made. But for now, I wanted you to have the big picture.
Communication will remain a priority now and throughout the fall semester. WVNCC has created a Coronavirus Update on our website. We have also developed and circulated "Return to Campus Guidelines" for our employees. Guidelines for a safe return to campus for students will be emailed to you soon and posted on our website. The guidelines provide detailed information about health and safety policies and protocols that WVNCC will follow throughout the semester. This information will be updated on a regular basis.
With that said, we will remain flexible—individually and as a College community—as our understanding of Covid-19 and public health guidelines change in the months to come. Northern is closely monitoring local, state, and national health trends on a daily basis and will continue to follow best practices as advised by the CDC and state and local public health officials. We appreciate your patience and understanding and ask each of you to be prepared to do your part to protect the health of our entire campus community, as well as our friends, families, and neighbors.
I join you in feeling frustrated by the persistent uncertainty of this situation. We need to make decisions with incomplete, imprecise and dynamic information, and we are taking time to consult broadly. We truly appreciate everyone who continues to provide planning support, information, and feedback. The care and thoughtfulness shown by our community has helped us in our approach and our decisions so that all of us can safely return to classes. We promise to make timely decisions and communicate them promptly based on changing conditions and public health orders.
Please stay safe and healthy.
Daniel Mosser, Ph.D.
WVNCC President
Chat with our team