Welcome from the President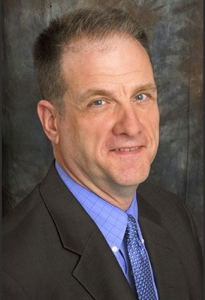 Welcome to West Virginia Northern Community College!
Our College is a community resource and educational haven for students of all ages and backgrounds. Whether you are the first in your family to attend college, are from a long line of college graduates, or are participating in one of our workforce development programs, you are in the right place to make your mark on the world.
Many students come to earn an associate degree. Some complete the first two years of a bachelor's degree here and then transfer to a university to earn a bachelor's degree. Many others seek a certificate in career training to develop job skills and enter the workforce as our community's nurses, chefs, teachers, accountants, entrepreneurs, and more. High school juniors and seniors can enroll in our dual enrollment courses and earn college credit while in high school – saving money and shortening their path to a degree. Still others take courses for personal enrichment, to learn and to grow.
As the compass in our logo indicates, we are here to help you navigate your journey. Is your ultimate goal a bachelor's degree? Northern is the ideal place to start as we have a number of programs that transfer to four-year institutions. We have numerous articulation agreements with regional colleges and universities that streamline the transfer process and can save you tens of thousands of dollars. By starting at Northern and taking advantage of these transfer programs, you can stay at home, save money and possibly continue working while completing your degree.
If you are seeking industry certification, a certificate, or an associate degree that prepares you for immediate employment upon completion, we have that too. Northern has programs in health care, business, industrial technologies, information technologies, criminal justice, human services, culinary arts and others to prepare you for an exciting career.
Affordability is an important consideration when navigating your college experience. Northern is listed in the U.S. Department of Education List of Top 100 Community Colleges for Lowest Net Tuition in the nation. In addition, our financial aid department stands ready to assist you in identifying and applying for federal financial aid and West Virginia Invests. Northern also offers many private scholarship opportunities.
Looking for classes conveniently located in the Northern Panhandle? Northern has you covered with campuses in Weirton, Wheeling, and New Martinsville. All three of our campuses are attractive and equipped with the latest instructional technologies that will assist your learning.
Do you have work or family responsibilities requiring flexible scheduling? Northern can help you with the wide variety of on-line courses and programs.
As you navigate your college experience, you'll discover amazing faculty and staff who are committed to helping you succeed. Northern has excellent faculty who are experts in their fields, and most faculty in our technical programs have professional experience that enables them to connect the classroom to the work environment. Our friendly staff on all campuses care about you and are here to help you along your path.
We are glad you are here, and we look forward to helping you find your direction and achieve your goals.
I look forward to seeing you on one of our campuses.
Daniel Mosser, President