WVNCC 50th Anniversary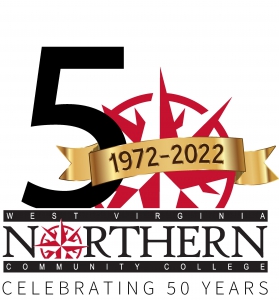 West Virginia Northern Community College is excited to celebrate our 50th Anniversary during 2021/2022! We have a proud and rich history of providing education to "all who wish to learn." Whether it's through associate degrees, certificates, training programs, early entrance, or continuing education and community education, almost everyone in the Ohio Valley has been positively impacted by WVNCC in some capacity. Our celebration will include opportunities and events for everyone to experience Northern's rich past and learn about the exciting things in our future. With new programs, updated facilities and innovative technologies, it's never been a more exciting time to be a part of WVNCC.
---
Below is a list of anniversary festivities beginning in September 2021 and culminating in May 2022 with our gala. We invite you to be part of this historic celebration of our community's College!
Week of September 20, 2021 – Our very own welding program has constructed a time capsule that will be buried with items selected by employees! The capsule will be unveiled in 2047, at Northern 75th anniversary, and sure to be a surprise to this new Northern generation!
Week of October 25, 2021 – Time to get groovy and relive the 1970's, as Northern first did with a 1970's Halloween costume party for students and employees.
January/February 2022 – Northern will host an Open House and unveil its new history nook, a room in our Wheeling Library that chronicles our first 50 years! Displays will also be available on our New Martinsville and Weirton campuses, showcasing these areas as well.
April 2022 – Sit back and relax as we host a 1970's outdoor movie night with 1970's snacks too!
May 14, 2022 – Cap off our 50th celebration with an elegant gala that helps raise critical funds for our students. Celebrate with new and old friends, bid on silent auctions, win prizes, and dance the night away. This gala will definitely be a night to remember!
---
Additional significant endeavors during our celebration:
Our 50th Anniversary logo will be used on t-shirts, banners on each campus and more.
In honor of our 50th Anniversary, we will be inviting the community to support our Heart of Gold fundraising campaign to support the College, our mission, and our students!
We will showcase short videos that will be shared twice a month from September 2021 – May 2022, with community members and friends of WVNCC, allowing them to share how Northern has had a positive impact on their life.
We will be delivering a Party-in-a-Box to area business and partners to help us celebrate our birthday. The box will be filled with party favors and goodies and each organization is asked to post a photo on social media wishing Northern a happy anniversary.
Chat with our team