Global Protect Instructions
In order to access your resources externally, please follow these instructions.
Initial download
Click the following link Global Protect Portal
Ignore the certificate warning that appears. The process is different in each browser. ( note: The site safe, this warning appears because the certificate is self signed)
On the form that appears, enter your regular domain username and password. The same one you use to sign into your on-site machine. (note: you DO NOT need to include @wvncc.edu)
Once you have been authorized, click the appropriate installer for your computer to start the download
Follow the instructions for the installer
If you cannot get past this stage, please email IT@wvncc.edu
Connecting
Connecting Network Drives (WIN 10)
To connect any network drive on a Windows 10 PC, please do the following
In the windows search bar, type in "This PC"
Right-click on the icon that appears and click "map network drive"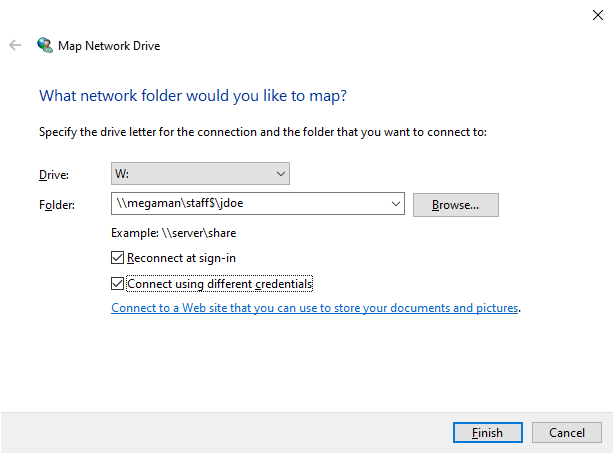 Check both boxes below
Click Finish and enter your credentials when prompted On a non domain Machine you have to put wvnccusername in the username field