West Virginia Wesleyan College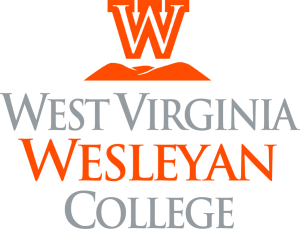 Visit the West Virginia Wesleyan College Website
West Virginia Wesleyan College and the West Virginia Community and Technical College System (WVCTCS) are announcing a new articulation partnership which will begin immediately. Under the agreement, students who earn associate degrees from ten West Virginia community and technical colleges will have a seamless transfer of courses between the state system colleges and West Virginia Wesleyan. This is the first private college-public system partnership in West Virginia.
Among the colleges and technical schools included in the agreement are: Eastern West Virginia Community and Technical College, Fairmont State Community and Technical College, Marshall Community and Technical College, New River Community and Technical College, Community and Technical College of Shepherd, Southern West Virginia Community and Technical College, West Virginia Northern Community College, West Virginia State Community and Technical College, West Virginia University at Parkersburg, and Community and Technical College at West Virginia University Institute of Technology.
In addition to the articulation initiative for the transfer of the associate of art and science degrees, WVCTCS and Wesleyan will develop strategic bilateral agreements which will align specific technical programs offered by individual colleges with specialty programs at Wesleyan.
"We are extremely pleased to announce this new partnership," says William R. Haden, president of Wesleyan. "We know many of the students who attend community and technical colleges around the state have the ability to make many significant contributions to the Wesleyan community. We believe our small classes and personal attention will be an attractive benefit to these students."
The new partnership allows students to transfer as early as the fall semester. All community college students will receive $35 application fee waivers and will be eligible for scholarships ranging from $5,000 to $12,000 per year from Wesleyan. Students will also be able to transfer as many as 60 hours to the College.
"The alignment of our core courses with Wesleyan's general education requirements will allow for a smooth transition for our students who are interested in pursuing additional educational opportunities in the private college setting," says James L. Skidmore, Chancellor of the Community and Technical College System of West Virginia. "We are genuinely excited about the opportunities this partnership will provide our students."
Community college students who have interest in learning more about this new initiative should contact Wesleyan's Office of Admission at (800) 722-9933 or (304) 473-8510.
Chat with our team